EUMETSAT Satellite Application Facility on Atmospheric Composition Monitoring
top story:

Absorbing aerosol height data record released

The Absorbing Aerosol Height data record, providing information on the height of absorbing aerosol layers, is now available.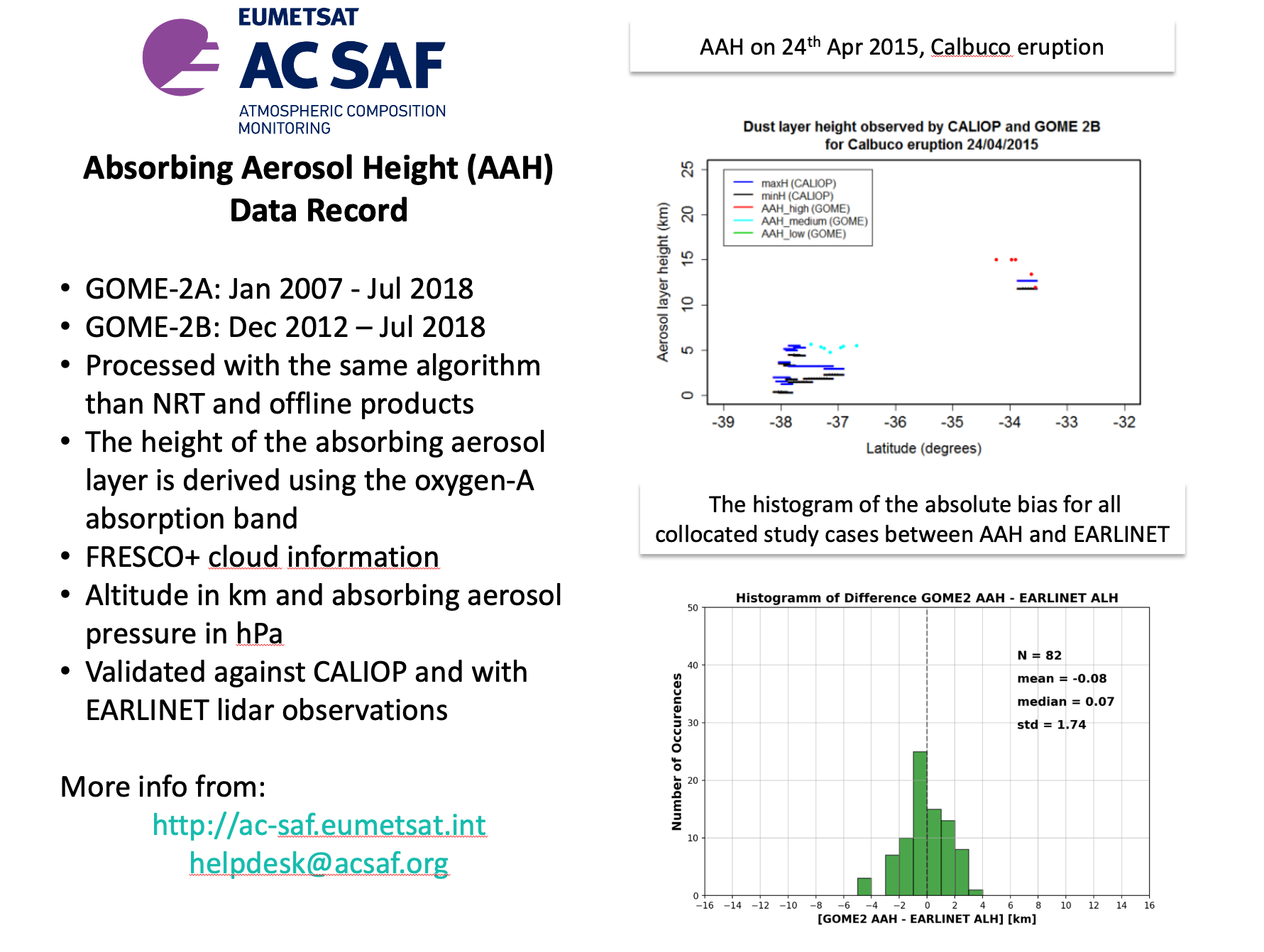 -->
Latest news
17 February 2021
Absorbing Aerosol Height
data record
released.
3 February 2021
Temporary shortage of Absorbing Aerosol Height products
Read more...
16 December 2020
Validation Report
for the Metop-C total O3 products has been published.
14 December 2020
NRT and offline Absorbing Aerosol Height products available
Read more...
1 December 2020
New AC SAF main web pages have been published.